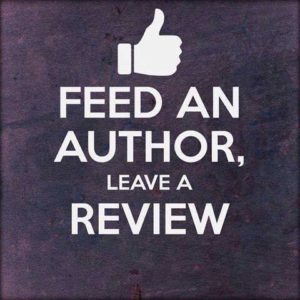 Good or bad, all authors crave reviews of their work.
Of course, we'd all love it if everyone adored our work, but just as every single reader comes to a book with their own personal feelings, beliefs and experiences, every single one will have their own opinion.
Negative reviews are sort of like labor pains, they come with every new 'birth.' As an author, you learn to breath through them, and the wise author will distill them to find a takeaway, a lesson they can bring with them to the next project.
Being my 2nd time around in the author seat, I know to expect there'll be people who won't like my books. Still, I look forward to hearing what you have to say about my stories. I like to know what readers connect with or do not connect with.
The bottom line is, reviews help authors find their audience.
I truly hope you LOVE my books, but however you feel, I encourage you, feed an author, leave a review.
SaveSave